The embedded solar road stud produced by Henan Ruichen Traffic Equipment Co, Ltd. is a kind of transportation product. It uses sunlight to obtain energy for work and uses LED as the light source. It has the advantages of energy saving, environmental protection, and convenient installation. With the continuous increase in the number of cars, and the pursuit of humanized signs and warnings in road design, the requirements for the use of urban power supply to work are too high, and the use of solar road studs and solar signs as transportation equipment will be The most important source. In many countries in the world, the habit of looking at markings during the day and "road studs" at night has long been formed. For example, the smart zebra crossing is one of the most typical cases.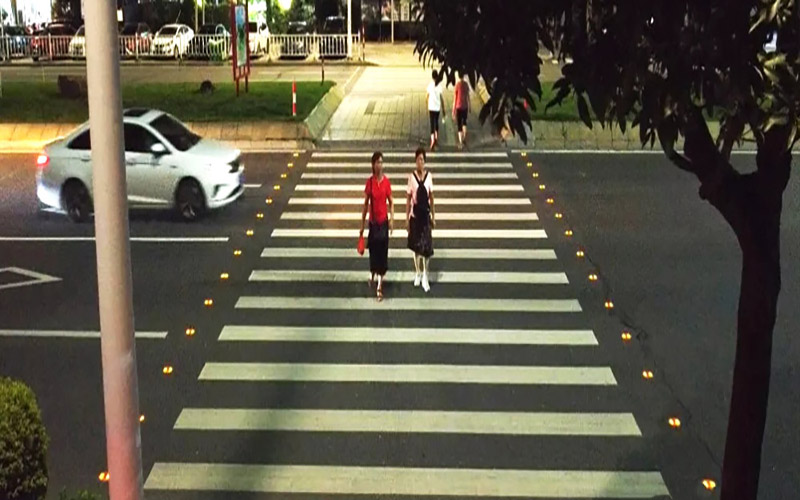 Ruichen embedded solar road studs comply with GB/T29195 "General Specification for Crystalline Silicon Solar Cells for Ground Use", GBT19813-2005 "Solar Protruding Road Signs", JTT817-2011 "General Technical Requirements and Testing Methods for Highway Electromechanical System Equipment", GBT247252009 "Protruding Road Signs" 》Designed and produced according to other standards, and obtained safety inspection.
Traditional road studs have the disadvantages of simple appearance, light-emitting only by reflective film, small size of the base, poor fixing performance, ordinary materials, inability to withstand rolling, reflective film can not actively emit light, and poor warning effect.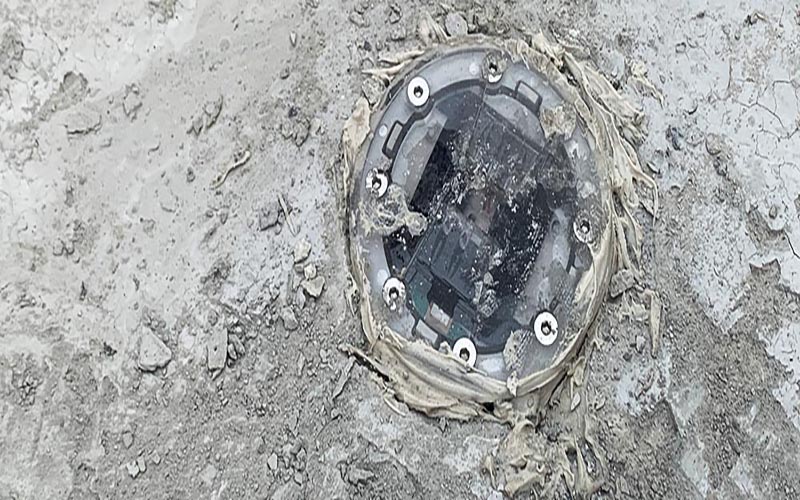 Ruichen embedded solar road studs have a beautiful appearance, which can be used for road guidance and decoration purposes. It has a streamlined design with optional LED lighting frequency and flexible selection of usage scenarios. The lamp holder is made of die-cast aluminum material, and the surface is sprayed with plastic. It is light in weight, waterproof, anti-vibration, and corrosion-resistant. The use of thicker pc material has particularly good impact strength, UV resistance, thermal stability, and flame retardancy. Ruichen embedded road studs are powered by solar energy and can work continuously for more than 48 hours with a service life of 3 to 5 years on a single charge. The display mode flashes 120 times/min or is always on for selection, and the display colors are white, yellow, red, green, and blue. The display device is an ultra-bright LED, with 3 lamp beads on one side or double-sided optional, exceeding the visible distance of 500m, working environment -40℃~+70℃. Die-casting aluminum shell + PC + ABS, the surface of the plastic sunroof is thickened with anti-skid treatment. The external diameter is 134xH50mm, the opening size is 120mm, the weight is 0.68kg, the compressive capacity is static pressure 25.5 tons, and the waterproof grade is IP68.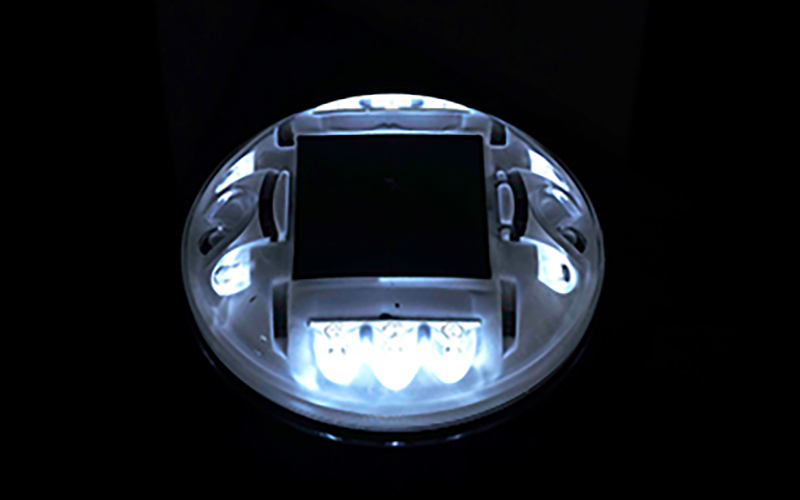 Embedded spike installation position:
Roadside green stones with more than four lanes back and forth, but no isolation zone in the middle and insufficient light at night;
At intersections/zebra crossings (deceleration reminder);
Sharp turns on the road;
Foggy areas (seaside, airport roads);
Roadside green stones on highways and roads without street lights;
The position of the guide line at the entrance and exit of the elevated and tunnel;
Road island, vehicle diversion point (around the triangular ground horizontal line);
Railway ramp
Toll station lane line;
Accident-prone areas;
Urban sidewalks, park paths, etc. need to beautify the night scene and other areas and road surfaces.
Ruichen can provide a variety of crafts and types of embedded solar road studs according to the specific road conditions, which can be selected according to actual needs.